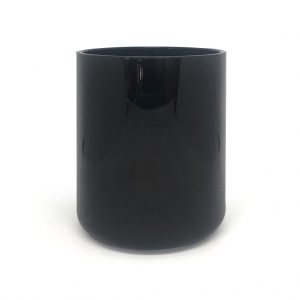 Description
---
The Vogue line embodies style with it's sleek finish and rounded bottom this vessel wouldn't be out of place in the shop window of any high end boutique.
These vessels have had extraordinary market testing results – they truly are loved by all.
As with all our jars; Luxury Candle Supplies' Glass Range utilises a hand mould production process rather than blown or machine automation – this ensures our Glass Range are stronger, safer and have greater heat resistance than others on the market.
With unparalleled clarity uniform across our Glass Range – inconsistencies are a thing of the past.
SPECIFICATIONS
---
External Vessel Dimensions: 118mmW x 150mmH
Internal Vessel Dimensions: 108mmW x 132mm
Vessel Capacity: 950ml
Glass Weight: 1000g
Suitable Lid: N/A
Suitable Packaging: N/A
Suggested Wick Size*: LCS TURBO, 2 x LCS65, 3 x LCS45
*Please note, wick sizes are suggestions only. For optimum results, we recommend users conduct their own wick tests with different blends of wax and oils that they intend to use.
Available in single units.
Carton size: 8
units