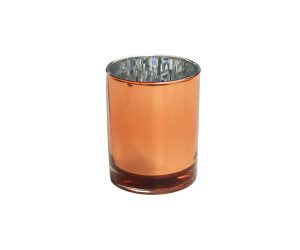 Description
---
Production by hand rather than machine ensures our Glass Range are stronger, safer and have greater heat resistance than others on the market.
With unparalleled clarity uniform across our range inconsistencies are a thing of the past.
It comes as no surprise our Small Tumbler's are one of our most popular items – their size allows for great flexibility – perfect for a whole range of uses.
Our Medium Tumbler is perfect for beginners and experienced candle makers alike.
SPECIFICATIONS
---
External Vessel Dimensions: 78mmØ x 89mmH
Internal Vessel Dimensions: 70mmØ x 72mmH
Vessel Capacity: 200ml
Vessel Weight: 220g
Suitable Lid: Plastic Lid Medium (#002)
Suitable Packaging: Flat pack box Small, Small Smart Box
Suggested Wick Size*: LCS70, Double Layer Wood Wick 10mm
*Please note, wick sizes are suggestions only. For optimum results, we recommend users conduct their own wick tests with different blends of wax and oils that they intend to use.
Available in single units.
Carton Size: 32
Please note, product photo may differ from actual item in terms of colour due to lighting and/or manufacturing.