Sale!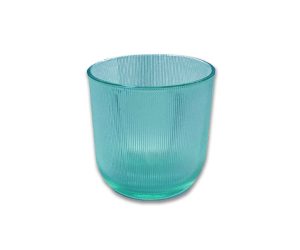 Description
---
Luxury Candle Supplies has again changed the game – launching another stunning new range inspired by the interior styling of modern Europe.
The ridged pattern on these hand produced glass jars creates a unique, eye catching end product.
A production process by hand rather than fully automated machine production ensures our glass ranges are stronger, safer and have greater heat resistance when compared to inferior on the market.
SPECIFICATIONS
---
External Vessel Dimensions: 90mmØ x 88mmH
Internal Vessel Dimensions: 82mmØ x 76mmH
Vessel Capacity: 280ml
Vessel Weight: 350g
Suitable Lid: Plastic Lid Large
Suitable Packaging: Smart Box Large, Flatpack Box Large
Suggested Wick Size*: LCS80, LCS85
*Please note, wick sizes are suggestions only. For optimum results, we recommend users conduct their own wick tests with different blends of wax and oils that they intend to use.
Available in unit of 4.
Carton size: 32 units
Please note, product photo may differ from actual item in terms of colour due to lighting and/or manufacturing.