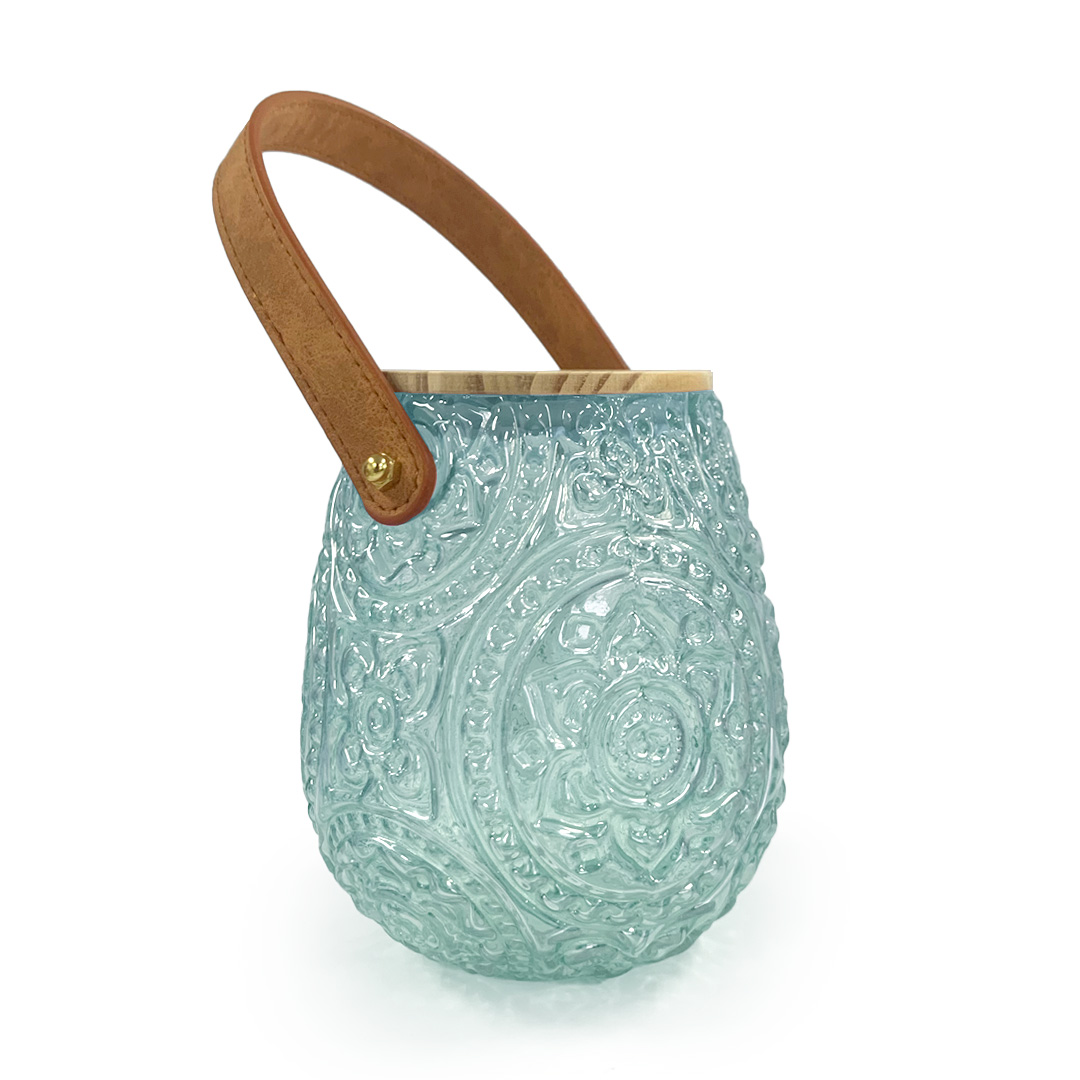 Bloom Collection – Blue
$9.50
674 in stock
Description
---
Looking for a Large stylish yet dainty and beautiful vessel that can work for indoors or outdoors? Look no further. The bloom jar not only fits approximately 1kg of wax it also comes equipped with a leather strap and wooden lid to match. The bloom is available in 6 different colors and each is as beautiful as the last.
SPECIFICATIONS
---
External Vessel Dimensions (excl. strap) : 120mmØ (widest point) x 150mmH
Internal Vessel Dimensions: 110mmØ (widest point) x 145mmH
Vessel Capacity: 1000ml
Suggested Fill Capacity: Approx. 830g
Glass Weight: 470g
Suitable Lid: Complimentary wooden lid with silicon seal
Suitable Packaging: N/A
Suggested Wick Size*:1 x LCS Turbo, 2 x LCS55, 1 x Double Layer Wood Wick 16mm, 1 x Double Layer Wood Wick 20mm
*Please note, wick sizes are suggestions only. For optimum results, we recommend users conduct their own wick tests with different blends of wax and oils that they intend to use.
Available in single units.
Carton size: 4 units
IMPORTANT! Please note, product photo may differ from actual item in terms of colour due to lighting and/or manufacturing. Leather Carry Handle may not support total weight of the a filled candle depending on weight capacity – please use handle with discretion. Do not use leather handle to move vessel when candle is lit.