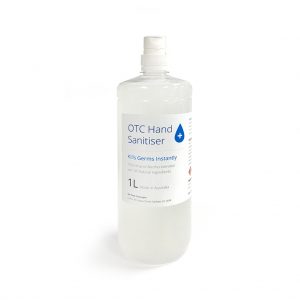 Description
---
Kills Germs Instantly – Greater than 70% Ethanol Alcohol blended with All Natural Ingredients
DIRECTIONS FOR USE
---
Apply sufficient amount of product on hands to cover all surfaces. Briskly rub hands together thoroughly until both hands are dry.
CAUTION
---
HIGHLY FLAMMABLE – Keep away from heat and flame. For external use only. Avoid contact with eyes. In case of eye contact, flush with water. Discontinue use if skin irritation occurs. If condition persists seek medical advice. Keep out of reach of children and pets. Store below 30°C.
INGREDIENTS
---
Ethanol, Purified Water, Glycerine, Xanthum Gum, Natural Fruit Oil.
SPECIFICATIONS
---
Product Dimensions: 80mmW x 255mmH
Capacity: 1 Litre

Download the SDS (Safety Data Sheet)
Sold in: Single Units