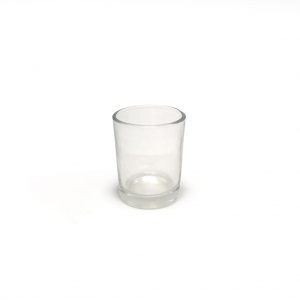 Description
---
Basic clear shot glass, ideal for simplistic candles and bomboniere as well as testing and samples. Available in cartons of 96 units.
SPECIFICATIONS
---
Vessel capacity: 40ml approx.
Internal Vessel Dimensions: 40mmW x 44mmH
External Vessel Dimensions: 44mmW (top) // 37mmW (base) x 53mmH
Suitable Lid: N/A
Suitable Packaging: TBA
Suggested Wick Size*: LCS40
*Please note, wick sizes are suggestions only. For optimum results, we recommend users conduct their own wick tests with different blends of wax and oils that they intend to use.
Available in cartons of 96 units.
Carton size: 96 units
Please note, product photo may differ from actual item in terms of colour due to lighting and/or manufacturing. Each vessel will be distinctively patterned.